TAFFIX - PROTECTIVE SPRAY FOR NASAL CAVITIES AGAINST ALLERGENS AND VIRUSES
Taffix Spray (powder) creates a protective mechanical barrier of the nasal cavities against allergens and viruses including SARS-CoV-2 (virus responsible for the COVID-19 infection), preventing it from entering the respiratory system and causing infections.
Do you want to know the technical-scientific details of Taffix? Click here to read the Taffix blog (written in italian)
For more information visit the Taffix FAQ page
Chiamaci al 800 788 941

30-days returns

24/7 Support
WHAT IS TAFFIX AND HOW IT WORKS:
Taffix is a powdered nasal spray that protects against the entry of viruses into the nasal cavities, the main routes of entry of pathogens transmitted by airborne droplets.
When the powder is sprayed into the nose it comes into contact with the nasal fluids and turns into a very viscous gel that sticks to the wall of the nasal cavities and functions as an active barrier that screens, protects and blocks the viruses transmitted by air.
Thanks to its pH 3.5, the gel, in addition to providing a mechanical screen, creates an environment unsuitable for the survival of most viruses. Research indicates that Taffix kills 99.99% of pathogenic viruses.
WHEN TO USE TAFFIX:
Taffix is a device that must be used before exposure in a high-risk environment where viruses can be present such as public places (e.g. supermarkets, pharmacies, schools, gyms, flights, etc.) or before meeting people unrelated to the family unit.
Once applied, Taffix becomes effective after one minute and is effective for approximately 5 hours.
Taffix can be applied up to 3 times a day.
The spray can be used together with other treatments for a combination therapy in the fight against viruses. For example, Taffix can be used in addition to the use of a mask and gloves.
HOW TO USE TAFFIX:
Using Taffix is very simple:
1. Blow the nose
2. Shake the bottle
3. Spray 1-2 times in each nostril
4. Remove the bottle
Watch the video that shows you how to use Taffix:
IMPORTANT NOTE:
The Taffix bottle cannot be shared with other people. Label your bottle and avoid sharing it with others to avoid the potential transmission of viruses or germs.
If simultaneous use of another nasal spray is required, Taffix must be reapplied later, so that the barrier created is not hindered.
EFFECTIVENESS and SAFETY:
Research indicates that Taffix REDUCES THE RISK OF COVID-19 INFECTIONS BY 78% AND KILLS 99.99% OF VIRUSES.
THE PRODUCT IS HIGHLY SAFE.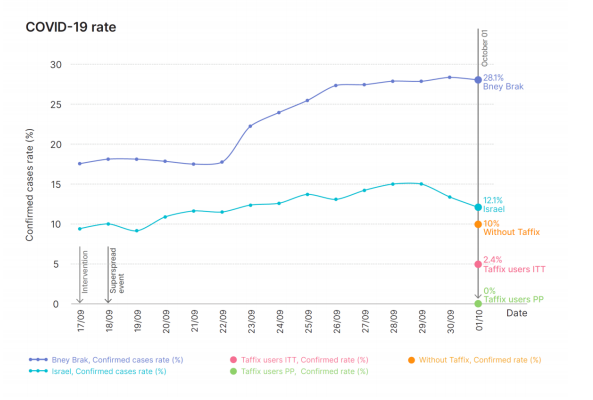 It does not cause drowsiness. It is suitable for adults, athletes and children aged 12 and over.
Taffix - the next level of virus protection
STORAGE 
Store at room temperature or between 5 ° C and 30 ° C (41 ° F ~ 86 ° F). Do not refrigerate or freeze. The product can be kept for 6 months after opening.
Consult the documents relating to the product:
MEDICAL DEVICE REGISTRATION TO THE ITALIAN MINISTRY OF HEALTH
You might also like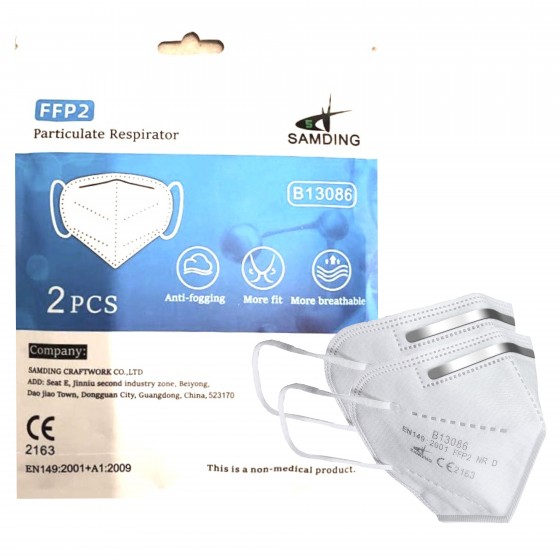 Price
€1.80
Regular price
€2.86